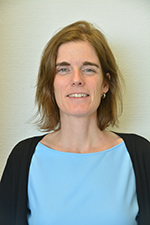 Wendy Unger
(PhD, associate professor)
Wendy Unger obtained her PhD in mucosal immunology at the Amsterdam University Medical Center (VUmc) in 2004. Before joining the Erasmus MC, she worked as scientist on modulation of antigen presenting cell function with the aim to regulate tolerogenic or effector T-cell functions in patients. In 2015, she joined the lab as group leader of the Infection&Immunity group. She enjoys unraveling mechanisms involved in pathogen-mediated modulation of immunity in children.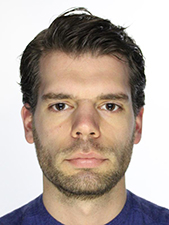 Jop Jans
(PhD, MD, Resident pediatrician)
Jop obtained his medical degree in 2012 and his PhD in pediatric infectious diseases at the Radboud University in Nijmegen in 2018. During a work visit at Harvard Medical School, he obtained the knowledge and expertise to model the neonatal immune response by using umbilical cord blood. He has used this model throughout his PhD to investigate the innate immune response of newborns. Currently, he has joined the Infection & Immunity group as clinician-scientist to better understand the pathogenesis of sepsis in preterm newborns. By combining fundamental research with his clinical background, Jop hopes to decipher the innate immune response during sepsis in preterm newborns. He is convinced that a better understanding of such immune mechanisms will improve sepsis-related outcomes for preterm newborns.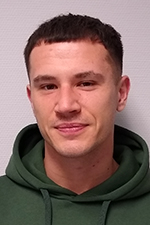 Piotr Gierlich
(PhD,Post-doc)
Piotr graduated from the Poznań University of Medical Sciences with a master's degree in Pharmacy in 2018. His master project involved studies of photosensitizer drug release from bifunctional liposomes and was performed in collaboration with the University of Southern Denmark. Next, Piotr pursued his Ph.D. degree within a framework of the Marie Skłodowska Curie actions H2020 "POLYTHEA" program, which targeted the development of photodynamic therapy for anticancer and antimicrobial applications. His work focused on development of new hydrogel formulation and evaluation of its activity in vitro against cancer cells and at the preclinical stage – in vivo. In 2023 Piotr joined the group as postdoctoral researcher and his research focuses on identification of non-digestible oligosaccharides as alternative antimicrobial and anti-inflammatory agents for the treatment of bacterial infections in people with cystic fibrosis.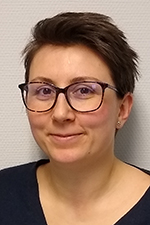 Marta Kluba
(PhD, project manager)
Marta obtained her PhD in Bio-Electronics at the Delft University of Technology in 2022. Her PhD was part of a large European project (InForMed) connecting over 40 partners. She had two years of experience at Else Kooi Laboratory (EKL), where among other tasks, she was ensuring proper communication between the customers, the engineers, and the management of EKL. In 2023 Marta joined the Laboratory of Pediatrics as project manager of the Stop Spread Bad Bugs (SSBB) consortium. The project, funded by Horizon Europe-MSCA, connects 14 partners from industry and academia, and 15 doctoral candidates. Together with Dr. Wendy Unger, Marta is responsible for coordinating the non-scientific aspects of the SSBB project.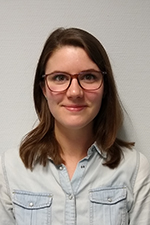 Lisa Slimmen
(MD, PhD student)
Lisa obtained her medical degree at the Erasmus MC in 2017. In addition to her medical studies, she also done a Research Master Neuroscience from 2013 to 2015. Her research internship focused on a high-throughput screening for candidate genes in Intellectual Disability. After receiving her medical degree, Lisa has spent 12 months working as a resident in Paediatrics in the Sint Franciscus Gasthuis in Rotterdam. In 2019, she joined the Unger group as a PhD-student. Her research focuses on bacterial pneumonia in children, and the development of a new diagnostic tool using peripheral blood monocytes. In early 2020, she also joined de Paediatric Pulmonology Department and its Cystic Fibrosis Consortium. In this multicentre cohort, CF patients are followed from early childhood, with the aim of establishing prognostic markers and evaluating non-invasive diagnostic tests.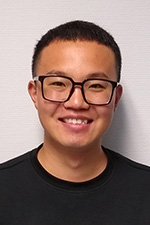 Hongzhen Zhu
(PhD student)
Hongzhen graduated in 2020 as a Master in Preventive Veterinary Medicine from Harbin Veterinary Research Institute, in Harbin China. This institute is part of the Chinese Academy of Agricultural Sciences, Peking China. Hongzhen specialized in development of diagnostics and vaccines for swine mycoplasmas (Mycoplasma hyorhinis and Mycoplasma hyopneumoniae). He joined the lab in 2021 as a PhD-student, focusing on alternative treatments for the human mycoplasma M. pneumoniae.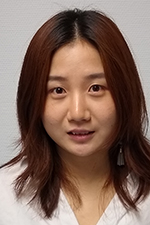 Ying Liu
(PhD student)
Ying graduated in 2022 as a Master of Medicine from The Third Xiangya Hospital of Central South University in Changsha Hunan province, China. During her master study, she majored in pediatric diseases, and her research area focused on different types of cell death (pyroptosis, apoptosis, and autophagy). She joined the lab in September 2022 as a PhD-student on a joint project with Dr Hettie Janssens from the Pediatric Pulmonology department. Ying's project will focus on the innate immune response in the airways of children with cystic fibrosis and other chronic respiratory diseases and aims to find potential targets for diagnosis and treatment.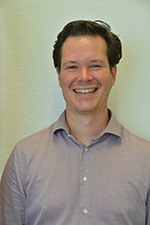 Ruben de Groot
(MD, PhD student)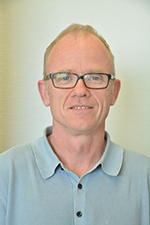 Ad de Bruijn
(research technician)
Ad graduated with a Bachelor of Science in Biochemistry from Hogeschool Rotterdam in 1993. From March 1994 he joined the Infection&Immunity group at the Laboratory of Pediatrics as a research technician. In the group Ad has worked with a variety of molecular and immunological techniques for all lines of research. He is currently conducting research into A) the role of NLRP12 in myeloid cell function and B) development of a quantitative multiplex PCR for the diagnosis of neonatal sepsis. He occasionally trains the students in the group in these techniques.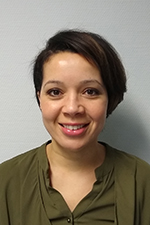 Silvia Estevão
(research technician)
Silvia graduated as a Bachelor of Applied Science in Biology and Medical Laboratory Research (Hogeschool Rotterdam). During her studies she was an intern in the former Neonatology group at the Laboratory of Pediatrics, where she studied the uptake of surfactant lipids by alveolar type II cells and macrophages in rat lungs. She got hooked on immunohistology and after her graduation in 2001 she took the chance to work as research tech in the Infection & Immunity group. She is an essential contributor to all lab projects involving murine models, histology and immunohistochemical techniques. Silvia has also trained multiple Master and PhD students.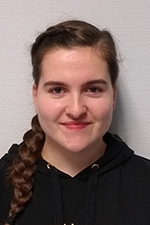 Renske Gorissen
(research technician)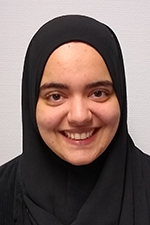 Rabiaa el Majjaoui
(Intern)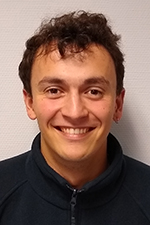 Pol Oliveras Julià
(Intern)
Former Colleagues
Patrick M. Meyer Sauteur, MD (PhD candidate; thesis "Antibody responses to Mycoplasma pneumoniae: protecting against and triggering disease")
Emiel B. Spuesens, MD (PhD candidate; thesis "Mycoplasma pneumoniae: bacterial genetic variation and colonization of the respiratory tract of children")
Theo Hoogenboezem (Research technician)
Ana Belo-van Wijk (Research technician)
Tess Voskamp (Research technician)
Catharina Graça (M.Sc. student)
Bryan Hoeke (B.Sc. student)
Tristan Schut (B.Sc. student)
Roel Pieterman (M.Sc. Student)
Geke Hasperhoven (M.Sc. Student)
Suzanne van Efferen (B.Sc Student)
Feline Velthuis (M.Sc. Student)
Luca van Leeuwen (M.Sc. Student)