Pediatric Gastroenterology & Nutrition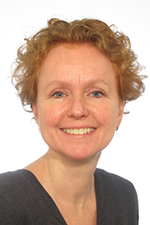 Janneke N. Samsom (PI)
Janneke performed her PhD research on host defense to Listeria monocytogenes infections in Leiden with Ralph van Furth. After a brief postdoc on respiratory viruses at the institute for Livestock research in Lelystad she joined the lab of Georg Kraal at the VU Medical Center where she identified mechanisms of regulatory T cell induction that drive nasal and oral tolerance to harmless antigens and started her own research group. In 2005 she moved to Rotterdam to combine her fundamental mucosal tolerance research with translational research of the pathogenesis of celiac disease and inflammatory bowel disease, disorders caused by loss of mucosal tolerance to harmless food and bacterial antigens respectively. In 2013 she became head of the entire laboratory of Pediatrics.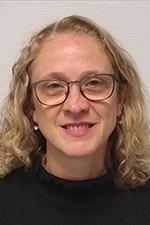 Fernanda Pascutti
(PhD, Senior researcher)
Fernanda performed her PhD research at the Faculty of Biochemical and Pharmaceutical Sciences and the Faculty of Medicine in her home town of Rosario, Argentina. She worked on mouse and rat models of the parasitic infection 'Chagas' disease', endemic in South America. After a first post-doctoral stay at the National Reference Center for AIDS in Buenos Aires, Argentina, where she worked on poxviral vaccine vectors, she moved to the Netherlands to work on T cell memory development and tissue immune reponses. In 2022, she joined the group to work on different projects aiming to dissect the immune heterogeneity in pediatric IBD patients to better inform therapeutic decisions.
Maud Heredia
(PhD student)
Maud graduated as a Master in Molecular and Cellular Biology, with a specialisation in Immunology, from Sorbonne University, Paris, in 2019. She joined the lab the same year as a PhD-student, focusing on the role of inflammatory and regulatory T cell responses in inflammatory bowel disease (IBD). She has been mainly working with patients materials, performing flow cytometry experiments and analysing flow cytometry data that have been collected throughout the patients visits.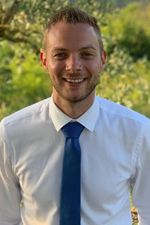 Renz Klomberg
(MD, PhD student)
Renz graduated as a Medical Doctor at the Utrecht University in November 2017. He worked as a resident in pediatrics at the Juliana Children's Hospital in The Hague for one year. In 2019 he moved to Surinam to work as a resident in pediatrics at the Academic Pediatric Center of Surinam. He started his PhD at the Erasmus Medical Center / Sophia Children's Hospital in January 2020. His research focuses on the identification of both clinical and immunological markers of (complicated) disease course and (non-)response to therapy in pediatric IBD patients. He coordinates the PIBD SETQ inception cohort study, an international study with over 25 centers worldwide. Moreover, he is involved with the translational research of the Samsom lab within this cohort. His research is under daily supervision of L. de Ridder and J. N. Samsom.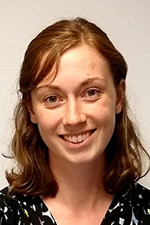 Daniëlle Barendregt
(PhD student)
Daniëlle finished her BSc Biomedical Sciences at Leiden University in 2017. After this she continued her studies with a research master Biomedical Sciences at Leiden University and a master Philosophy, Bioethics and Health at the VU Amsterdam. During her biomedical studies she focused on immunology and did internships in the fields of pediatric immunology and tumor-immunology. In June 2020 Daniëlle started her final master internship in the Pediatric Gastroenterology and Nutrition group of Janneke Samsom, with daily supervision by Maud Heredia. She works on the function of the regulatory molecule TIGIT, which might play a role in IBD.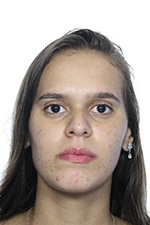 Beatriz Calado da Silva
(PhD student)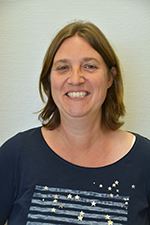 Lisette A. Van Berkel
(research technician)
Lisette graduated as a Master in Medical Biology from Leiden University in 2000. She joined the Samsom group in Amsterdam in 2000. She has set up all murine models for mucosal tolerance and intestinal inflammation and is responsible for implementing all new developments in flow cytometry. In 2005 she moved with the group to Rotterdam to continue the basic research line on intestinal tolerance. Lisette is an essential contributor to all lab projects containing murine models and/or flow cytometry and as such also trains Master/PhD students and postdocs.
Daniëlle van Haaften
(research technician)
Daniëlle graduated from the Utrecht University of Life Sciences and Chemistry in 2018. She joined the research group earlier for an internship from 2017 until 2018. During her internship, she worked on the role of gluten degradation and IL-10 regulation in the development of celiac disease. Daniëlle stayed with the group after graduating as a research technician. Nowadays, she is involved in patient studies for Inflammatory Bowel Disease (IBD) as well as celiac disease. Next to that, Daniëlle contributes to lab projects containing histological and immunohistochemical techniques.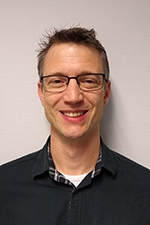 Bastiaan Tuk
(research technician)
Bastiaan graduated as laboratory technician with a specialization in Microbiology in 2005 at the Zadkine college in Rotterdam. Before joining the Samsom lab, Bastiaan has worked as research technician for the department of Reconstructive surgery at the ErasmusMC. In this 12 year period, Bastiaan has been involved in different research topics ranging from wound-healing, decubitus, diabetic ulcers, psoriasis as well as nerve regeneration. His field of expertise has been immuno-histochemistry and organ on a chip development in collaboration with the Technical University-Delft. Over the years, Bastiaan has trained multiple master/PhD students and post-docs. In 2019, he joined the Samsom lab, where he is part of the multidisciplinary team responsible for all patient related laboratory work involving a wide variety of laboratory techniques.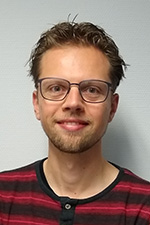 Wilco Smits
(research technician)
Wilco graduated as Bachelor of Applied Science in Biology and Medical Laboratory Research at Hogeschool Rotterdam. In 2007, he started his career as a research technician in the lab of Jules Meijerink at the department of Pediatric Oncology at Erasmus MC in Rotterdam, and later at Princess Máxima Center in Utrecht. During this time, Wilco designed and performed functional studies on novel genetic aberrations in T cell Acute Lymphoblastic Leukemia. Wilco joined the Samsom lab in 2021, when TIGIT and SLPI research lines prompted a growing need for hands-on experience with molecular biology techniques and sequencing strategies.
Brenda Bley Folly
Mariëtte ter Borg
Sylvia Brugman
Lea Costes
Maarten Cozijnsen
Jolanda van Dieren
Colin de Haar
Jeroen Hol

Myrthe Jongsma
Linda Joosse
Anita Korteland-van Male
Anne Kozijn
Margaretha Lambers
Marieke van Leeuwen
Pieter van Lierop
Dicky Lindenbergh-Kortleve
Kit-Yeng Liu
Celia Menckeberg
Sabine Middendorp
Edward Nieuwenhuis
Sandrine Nugteren
Fleur du Pré
Rolien Raatgeep
Lilian de Ruiter
Ytje Simons-Oosterhuis
Irma Tindemans
Krisztina Truta
Sharon Veenbergen
Dwight Winter